We were happy to welcome Laura Fernández Casal and Julia Pinedo Gil from our FUSILLI project coordinator CARTIF, Spain to Tampere on 14-15 February. On Tuesday they visited AhlmanEdu and on the second day it was time to gather in Tampere University of Applied Sciences' TAMK Catering Studio Living Lab.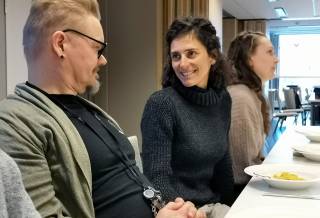 FUSILLI project is now halfway through so this was a perfect timing to view on the many things we have already achieved in Tampere and the ones still to come. We have plenty of interesting actions going on relating to fostering a shift to a sustainable food system transformation and inviting people and businesses to join our living lab activities.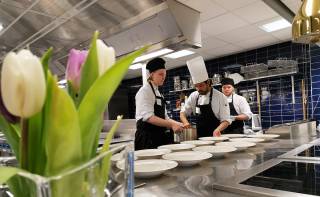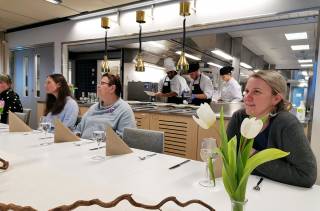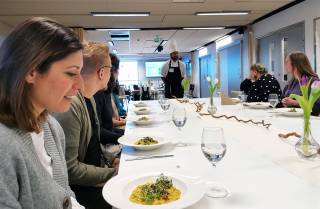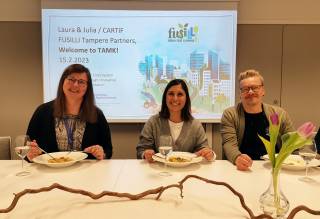 We were proud to present AhlmanEdu premises and TAMK Catering Studio Living Lab to our Spanish guests. Thank you CARTIF, City of Tampere, AhlmanEdu and Ecofellows – it was a pleasure to have you all here at TAMK! Thanks goes also to Pipa Company for providing us a lovely lunch made of planetary ingredients.
To learn more about CARTIF's role in FUSILLI project please see FUSILLI international website. 
For more information on CARTIF please visit their website.
Text: Hanna Ylli
Photos: Hanna Ylli and Ella Kallio